The fully mobile and eco friendly alternative
Exhibition Stands
When the event is over and your very expensive purpose built stand is dismantled, the carpeting, panelling and branding elements discarded leaving large amounts of environmental waste……Maybe now is the time we should all step back and have a rethink !. The exhibition industries build and burn policy has to stop, your companies impact on the environment has never been so important, it will become the benchmark of how consumers view your brand in the future.
As a company we have taken the decision to no longer build wasteful one bespoke exhibition stands for shell scheme or open space areas. We intend to be a leader in the design and build of mobile eco friendly exhibition stands, these are a role in role out alternative to traditional and modular stand build choices, cost effect, re useable and also adaptable to both indoor and outdoor events. We will also offer our clients a range of reusable carpeting and flooring, eco friendly inks and 100% compostable branding films to complete the stand design. For more information on how we can help you company attend events with an eco friendly stand. Tel : 0203 6915232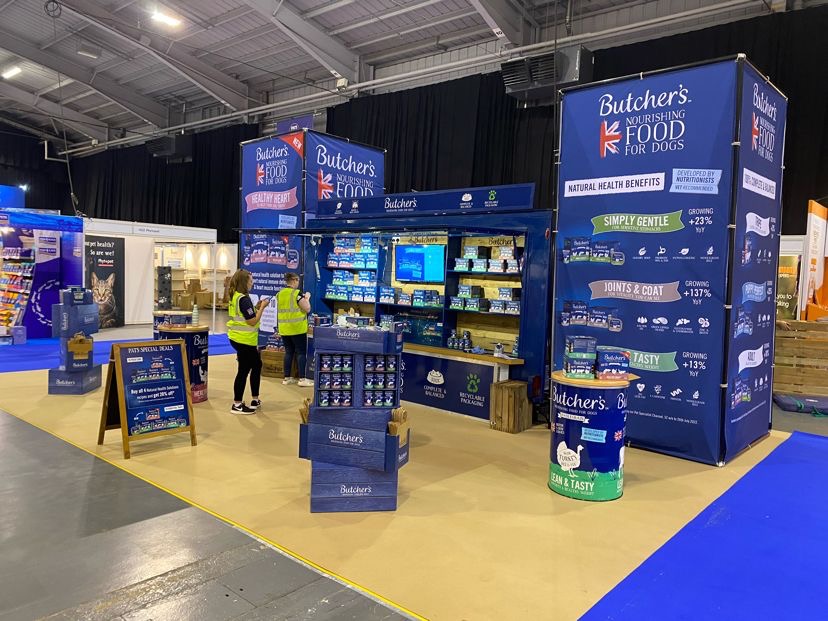 Unique Design
Our Product Marketing Trailers are unique within the industry, they are adaptable to both outdoor events and roadshow, and can be setup at an indoor exhibition, fitted with our 3.8 Mtr high Power Tower systems that cover the front A frame of the trailer, and lower GRP skirting panels, the trailer becomes a fully functional large indoor exhibition stand, at a fraction of the cost of a standard indoor exhibition stand build.  Perfect for brand promotions, sampling campaigns and consumer information for charitable organisations
If your attending a range of both indoor and outdoor events throughout the season this style of exhibition trailer is the perfect design for your business, with full exterior body sprayed and branded, internal stock areas, all marketing materials and show stock can be kept on board, without the need to organise extra storage at the event.
Vintage Sampling Trucks
The most photographed stands in the industry, everyone loves out vintage Sampling Trucks
There's nothing that even comes close to a fully branded vintage commercial product marketing truck, they are the most amazing crowd puller you'll ever see at an exhibition, a fantastic alternative to a shell scheme stand or placed at an outdoor event, with 360 % around amazing looks, they are a immediate introduction and talking point, they can display your products on the rear bed of the truck , sprayed and branded to your company requirements, they have history, and appeal to all generations that attend the exhibition, be it a trade show or a consumer show.
Highly effective, eco friendly and guaranteed to create a successful event.
Ask yourself this question, how many consumers leave with photos of your stand exhibition or event stand, and then post on social media or show there immediate contacts and friends,